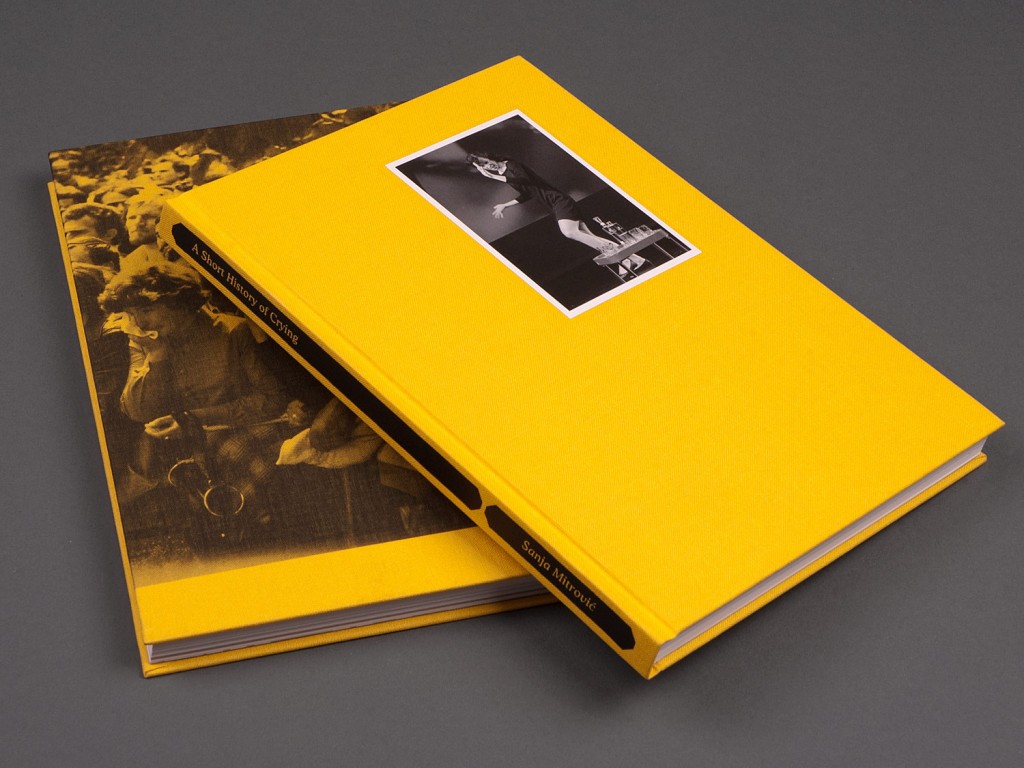 A Short History of Crying – the book
(2011)
A book
The publication A Short History of Crying is selected by Photo Eye as one of "The Best Books of 2011″.

The publication documents the development and realisation of the production A Short History of Crying by Sanja Mitrovic, which premiered in November 2010 at the Hetveem Theatre in Amsterdam. It is conceived as an investigation into the phenomenology of tears, touching upon themes of memory, emigration and death. In this work, and the accompanying publication, Sanja Mitrovic explores social and cultural mechanisms related to public display of emotions.
The publication consists of two parts. The first part presents materials from research and rehearsals – partly reproduced as scans of photocopies, original books and postcards – alongside newly commissioned essays. The second part combines the original
script with photographic documentation of the performance. This part is printed on Chromolux paper: the glossy side presents the documentation photos while the script is printed on the reverse, uncoated side.
Editor: Sinisa Mitrovic
Design: NODE Berlin Oslo
Texts: Dragan Klaic, Maya van den Heuvel-Arad, Nienke Scholts
Publication A Short History of Crying is financially supported by European Cultural Foundation. Available in International Theatre and Film Books in Amsterdam, Passa Porta Bookshop in Brussels, Photo Eye in USA and on www.sanjamitrovic.com.
Photos by: NODE Berlin Oslo