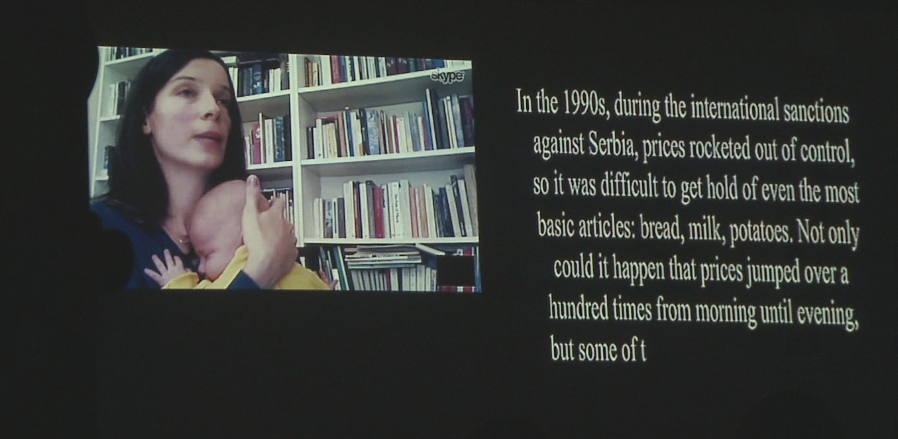 Seven Lucky Episodes Regarding Resistance
(2012)
Live stream video Skype performance
Seven Lucky Episodes Regarding Resistance is live stream video skype performance commissioned by Tanzquartier Vienna for the opening of the 2012/2013 season.
It is a performance in which Sanja Mitrović lulls her new born son, Istok, to sleep. In their home in Brussels, she tells him stories about her childhood in socialist Yugoslavia and her misspent youth during the war-torn 1990s. At the same time in Vienna, live on stage, a typist translates these singular bedtime stories.
Through the intimate address of a mother to her baby, Mitrović connects the idea of motherhood with an instinctive desire to rebel against things as they are in the world and with a belief in the possibility of change.
Language: Serbian, with simultaneous English translation
Saturday, 29th of September at 20.30
Cast And Credits
Concept, text, performance: Sanja Mitrović. With: Istok Liefooghe, Tatjana Todić